Hail Damage Repairs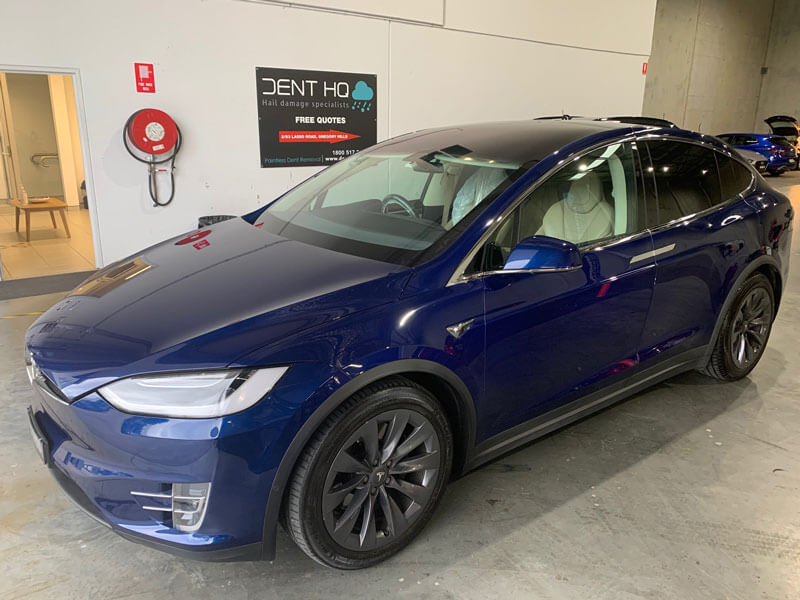 Car damaged in a recent hailstorm? With recent hailstorm events across the Macarthur and Wollondilly regions and parts of Sydney over recent years, paintless dent removal has become a common and well sort after practice. The procedure uses specially designed hand tools that work to gently manipulate the hail dent back to its original form.
This process is far quicker and less costly than traditional panel beating services. Whilst it may not always be possible to repair some dents, our comprehensive hail assessment service will provide a complete inspection your dents and paint work, specifically looking for cracks to ensure your vehicle is suitable for the PDR procedure.
Located in Gregory Hills South West Sydney, Dent HQ provide quality efficient and reliable hail removal services. With over 15 Years specialising in PDR (Paintless Dent Removal) we have worked all over the world in hail affected areas both learning and perfecting our craft.
Our extensive experience working on hail damaged cars as well as in highly affected areas makes working with us a simple process. We also understand that the insurance process can be a little complicated and drawn out in the event of a catastropic hail event like we have had in recent times. Our goal is to make working with all insurance companies as simple as possible so we can get your car hail repaired and back on the road in no time at all.
Hail damage assessment
The first step in any hail event apart from notifying your insurer, is to book in for a hail assessment. Our free comprehensive hail assessment will allow us to inspect and quote your repair. Our assessor will be able to provide you an estimated time frame for the work to be completed.
Sydney hail damage assessment that is both trusted and reliable, our experience working in hail damaged and affected hail zones makes us one of Sydneys number one hail assessors.