About Us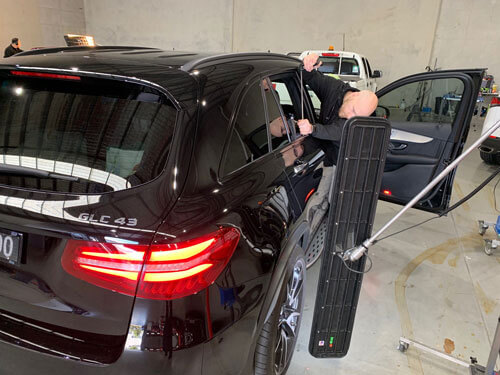 Welcome to Dent HQ Gregory Hills, Macarthur's hail and dent removal specialist.
My name is Troy Janes, the business manager and founder of Dent HQ. Having been in the automotive industry of over 27 years I bring extensive experience to the area especially in the field of dent repair.
Having previously operated as a motor mechanic for over 12 years and as a PDR technician for the past 15 years I have spent many years travelling the world chasing hailstorms. Most of my career has been spent working across the globe in countries such as the USA, Switzerland, Belgium, Netherlands, Austria and Germany where I worked as a co-owner of a hail repair company.
With two small children it has become increasingly difficult to work away so I have decided it's time to settle down and bring the various trade skills and techniques I have learned from around the world back to the Macarthur region.
I have been fortunate enough to partner up with the Australasian Hail Network (AHN) who I have had the opportunity to work with as a hail technician for many years. AHN has an incredible reputation in the PDR industry as having some of the best hail technicians in the country.
With recent hail events across the Macarthur region, our team worked hard to help repair over 2000 vehicles in 2019.
Having lived in the Macarthur region for my entire life I look forward to continuing to serve our community with friendly advice, top quality workmanship, honesty and transparency.