Motorcycle Paintless Dent Removal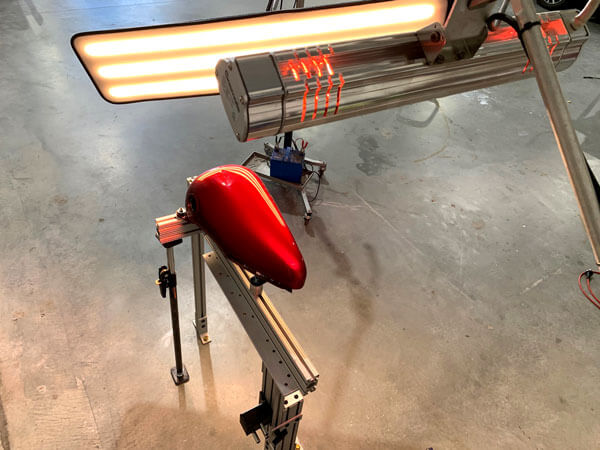 Motorcycle Tank Dent Removal using hand crafted techniques and specially crafted equipment to ensure your tank is repaired properly. Our PDR for motorcycle tanks is considered the most advanced of its kind here in Australia, completely restoring your tank to its pre-damaged state.
Local Motorcycle Dent Removal
We provide a local drop off only motorcyle dent removal service here at DENT HQ with our specially designed dent repair centre. We us state of the art repair instruments and patented devices that allow us to securely remove dents from motorcycle parts using PDR Paintless Dent Removal technique.
Why choose Dent HQ Motorcycle Dent Removal
Other dent professionals will remove dents while the tank is attached to the bike. This limits tank access prohibiting complete dent removal. This process also risks damaging other parts of the bike during the repair process.
Our team uses a patented device that ensures your tank is not only secure before we start restoration work but also allows us to move freely around your tank.
Motorcycle PDR made simple
Getting your motorcycle tank repaired is as simple as three steps. First, complete the online quote request attaching a photo of inside your tank.
Second, we will contact you to confirm quote and arrange to have your tank transported to our facility located in the Gregory Hills Business Park South West of Sydney.
Once your tank arrives, we will commence work ASAP and arrange to have the tank returned to you immediately on completion of repairs. We will keep you updated the entire time.
Request a FREE Quote